Well all here you have it - I am so fascinated with the Royal Wedding. I woke up at 4 am to watch the procession in, the ceremony, the procession out, the procession to the palace, etc... and then I had to leave for work before the kiss - DANG IT!!!!!!!!!! Luckily I DVR'd the whole thing.....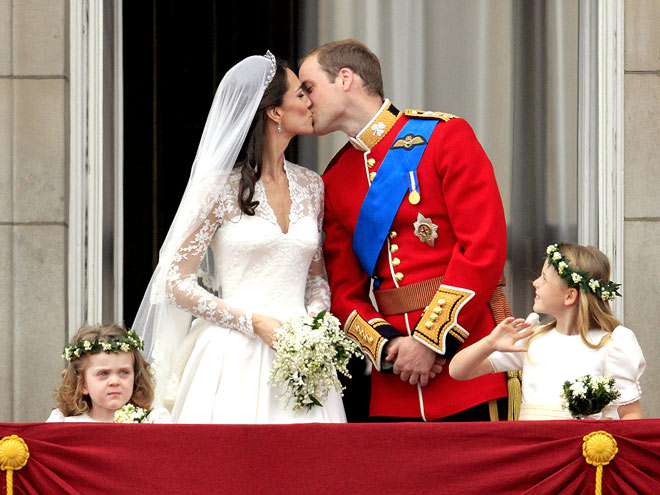 Okay brief fav parts and my thoughts on the dress...
- LOVED the flower girls and the boys choir... ADORBS.
- The ring being a bugger to get on the Duchess of Cambridge - AKA Kate;)
- Elton John and Joss Stone.
- The small glances and smiles between Catherine and William during the ceremony.
- PIPPA - enough said - BEA....UTIFUL.
- Princess Eugenie and Princess Beatrice hats - SWEET MOTHER MAY I......
- The entire CEREMONIAL MUSIC. I balled at almost all the songs - literally balled - tears of greatness.
- Princess Catherine getting out of the carriage and checking her train before entering the Palace.
- The sounds of the crowd - awe inspiring... especially when the newlyweds exited and appeared for the first time outside.
Okay I could go on and on - but it was just wonderful - My favorite part was when Elle woke up and we snuggled and she watched HISTORY in the making and then proceeded to tell me "she is not a princess until her wedding day". Oh honey - she was THE princess - OUR princess the moment she entered this world.
Okay the Dress - I LOVE LOVE LOVED IT!!!!!!!!!!!! I swear some people GOT to be kidding me when they dis the dress - GET OVER IT you jealous peeps - LOL... Kidding - well kind of.
The dress was beautiful. Simple, Elegant, Royal, and PERFECT for the occasion. Fitted up top with a softening at the end. Pure ELEGANCE!!! Her earrings were phenomenal - thanks to Mom and Pops Middleton. Her hair was flawless and her make-up - NATURAL and BEAUTIFUL - thanks to the Duchess for doing it herself - PERFECTION!!!!!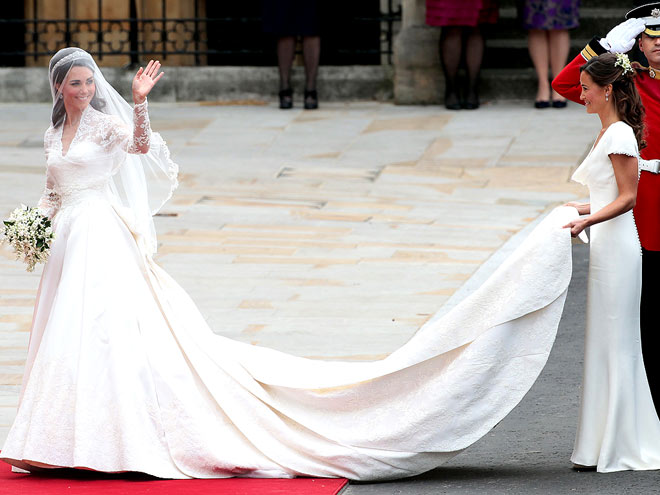 I love this DAY and am so glad I witnessed HISTORY in the making and my last comment is HAIL DUCHESS OF CAMBRIDGE oh yes and Prince William too - LOL........ YAY for a GREAT DAY!!!