Hello all - I am going to be short and sweet today. I have a work retreat so I have to get out of here ASAP.
First thing, if you don't follow me on instagram or twitter and you want to - hit me up over there------>
I am going to be sending out tons of tweets and pics from my FIRST HALF MARATHON on Sunday. So if you are interested - feel free. I am really going to try and stay on top of it during the race too - we will see how far I can get with tweeting and running. HA:) I post a ton of pics of the kids and E too - I know the "mom" in me.
Also - send me some prayers, or if you don't pray some good vibes for my run Sunday - I will recap it all for you next week.
Now the moment we have all been waiting for... My nerdy, geeky, terrible lighting vlog.. Thank you Holly and Emily for hosting this - MWAH.
**Update I DO know what TRL is now - duh.. AND yes I swear I am not THAT dense - cut me some slack it was 5:30 a.m. - so my favorite video on TRL, back in the day was Blind Melon's - "No Rain" or Soundgarden's "Spoonman". Yes I was a grunge chick and LOVED every.minute.of.it.
If you want to link up or want to view other cool vlogs - click the link below: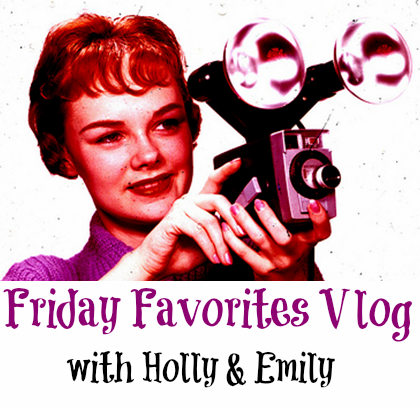 Keep on keepin on my friends.