Hey guys. It is Tuesday. I had my lovely girl appt yesterday - yes all is well - no I am NOT pregnant. LOL... If you guys don't know E has been "snipped" and if you are dying to hear about that story - I can make that a blog post one day. Ohhhhhhhh - he will HATE me for that one, and I will LOVE it;)
Well onto other things... LOL - The lovely Mrs. K Scott at
No Rest for the Weary Mom,
Emilee at
Fly Me Away
, Veronica at
V Watts' Thoughts
have so kindly nominated me for a Liebster Award and I want to make sure I answer all their questions - if you haven't checked them out - please do. I read their blogs daily and really enjoy them.
Veronica's Questions:
1.How do you spend your "me" time? -
running, hanging with the family, shopping, or having a glass of wine/margarita.
2.What is your most important goal for 2013? -
to run a full marathon
.
3.When was your first smooch? -
grade school sometime - like 6th grade. Oh Ben yes I still remember our sloppy smooch fest. BAH!
4.What is one thing that can make you madder than hell pdq? -
one word - ERIC...
5.Which celebrity would you trade places with for one day?

-
Kate Middleton... Princess Kate
6.Do you procrastinate?

-
NO... okay maybe a little.
7.What would your spouse or kids tell me about the you that they see on a daily basis that other people don't know? -
hum... great question... I am going to go with I don't wear a bra at home. LOL - for real though - what woman does?
8.Pets in the house yah or nah?
yah for now (our doggie) until she goes then NO MORE.
9.Favorite movie of all time?
Wedding Singer but I also love Road House
10.How would you rate your style on a scale from 1-10? -
6 - 7 (I like keeping up with trends)
11.Who was your role model growing up? -
My mom for sure.
Emilee's Questions:
Whats your favorite color? -

Gold

What would you do if you only had 24 hours to live?

Hug my kids for 24 hrs straight and never let them go.

You have three wishes, what do you wish for? And you cant wish for more wishes!

First wish would be that my kids are happy in the future. Second would be that my nephew (who has CF) will somehow be miraculously cured and CF would no longer exist. Third that I get to meet the Rock and have my 1 free pass. HAHAHAHA.. Okay no really it would be world peace:)

What was your favorite song when you were a teen?

I was a "rap" girl so any Too Short song.

What's your last text message say?

"Pack me in"

in response to my girl Laura's text that said "Ready to drive to Vegas - you coming?"

Do you have a weird talent? -

I can shake my rump like a salt shaker. HAHAHA - no really.

What was your favorite 90's sitcom? -

I loved Singled Out on MTV - but that wasn't really a sitcom. So I am going to go with 90210

Who's your favorite actor?

Adam Sandler

Have you ever done and extreme sport? Like Sky diving?

No No No - once I walked across a rickety bridge.

What is the best date you have ever been on?

Haven't really been on any. Hum... lame I know. For the future - I like sushi and booze. LOL

Why do doctors leave the room when you change? They're going to see you naked anyway.

They watch us all from a seperate room to see us hide our panties in our clothes. LOL
Mrs. K Questions:
1. What's your favorite holiday? -

Halloween
2. How many, if any, siblings do you have? -

1 brother - 3 step-sisters
3. What's your favorite place to eat out? -

Sushi first then Mexican.
4. What's your favorite website? -

People.com or Foxnews.com
5. What's your favorite gift you have ever received? -

my kids aka my vacuum
6.
What household chore do you hate the most? -

LAUNDRY - hate that crapola
7. What's your favorite book? -

I like naughty novels... but all time favorite "A patch of Blue"
8.
What's the best thing you have ever purchased for yourself? -

my new ring or boots
9.
What's your favorite guilty-pleasure show? -

hummm? Swedish Fish
10. How old were you when you got married and had kids? -

24 married, 27 Elle born, 29 Wes born
11.
If I gave you $1,000 what would you spend it on? -

My kids college fund.
Alright well thank you all for nominating me and honestly I TRY to read all the blogs I follow - so if you check out my blog roll (is that a real term?) you will LOVE each and every one of them:)
Don't forget about
Darci's
Link up Tomorrow - Oh yeah...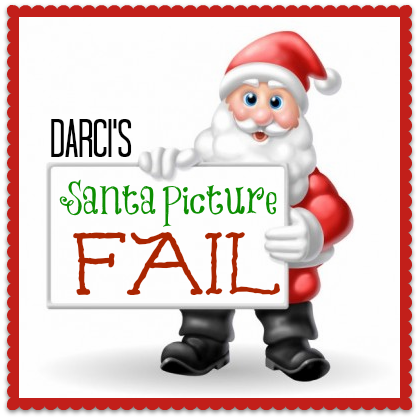 Happy Tuesday peeps...
Favorite websites? Sky dive? Procrastinator?