Wednesday Workout
2 miles - treadmill - fast pace / 7 incline
Full Body Strength Training & Abs.
Oh yeah... I have decided to join in the Blogger Crush Link-up today with two of my favs
Erin
and
Kimmy
. Erin from
Living in Yellow
is hosting this link-up - and I adore this type of post... so I am rolling with it...
I have SOOOOOOOOOOOOOO many favorites - such as
Holly
,
Erin
,
Kimmy
,
Ashley
,
Erin
,
Kim
,
Hubby Jack
, etc... BUT you all know this because I talk about these girls/fellas ALL THE TIME!!!! So here are a FEW that you MIGHT not KNOW I am "in love" with them.... (or that I adore their blog, their personality, and just them in general).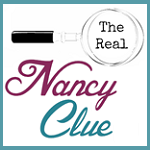 Yes my girl
Lindsey
- I absolutely adore her. I find her witty, charming, real, and someone I KNOW I could be bff's with. She makes me laugh, cry, smile, and really makes me "think" about the relationships in MY life. PLUS I find her daughter totes adorable.... and I can't wait to meet her in April. I heart you Nancy Clue;)
One of the most genuine and loving people I have "met" in blogland. My girl
Lindsey
(yes another Lindsey). I am not sure how to explain this - but I feel a STRONG connection with her. Her posts are hysterical yet I find peace in each and every one of them. She is an AMAZING woman and I admire her strength and loving personality AND I can't wait to see you tomorrow. FOR REALZ!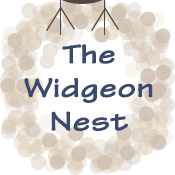 Kate
oh Kate - how do I express my LOVE - haha. Kate is absolutely, hands down, AWESOME. She is working hard at getting fit, she runs, skis, has an adorable doggie, a great hubby, and rocks everything she does. I am addicted to her stories of the past, present, and future and I feel like she could be my little sister. Like I want to take her, hug her, hit up a coffee shop, run a muck, and then have a great dinner at her house (while she cooks). LOL... Love that chick...
Oh yeah.. my girl
TorontoRunner
- she is running machine, traveler, chocolate lover, shopper - a girl after my own heart. She is absolutely SOOOOOOOOOOOO sweet. She seems like an old soul finding her way in this big ole world and I LOVE reading about her encounters. Her mom is adorable too. Reading about her escapades and her running "thoughts" are so much fun and isn't she GORGEOUS???!!! Yes she is....
Finally - last but certainly NOT least, my MAN... (yes a man - gasp!!!) Tyler from
The Running Ginger
. Tyler is a machine people - he NEVER stops:) He is a runner and fellow strength training junkie. I find his blog to be insightful, witty, and downright hysterical at times (high-fiving fellow runners). He is my twitter buddy and I find his tweets keep me motivated to get my BOOTY out there and keep going. He is real - and I dig real people. If you are a runner and need good tips, or need a fellow runner to bounce ideas off of - check him out.
Well all you fellow bloggers KNOW I heart you... Sending all of you lots of blog love today.