Tuesday
(the worst day of the week)
is OVER BAY BAY!!! Thank the LAWD (Mesopotamia;)! I finished up Day 2/Level 1 of the hated beast (Jillian) and not going to lie, my chest and arms were so sore yesterday. I could hardly do the push ups last night - but I cranked them puppies out and murdered IT!!! Today my body feels so much better. Tonight I am running 5 miles - no Jillian in my life tonight - time to switch it up - or I will be bored in 2.2 seconds. I will look at her face again tomorrow - puke...
Revelation after doing *the beast* (that sounds kind of perv...;) - my legs did not hurt one bit. I believe the running as a TON to do with that, BUT my upper body is "NOT IN SHAPE". Time to get those Jillian arms that all the girls are talking about - or fake it until I make it as
Holly
would say.
Speaking of
Holly
- I am linking up with her,
Kimmy
, and
Jennifer
for.....
Alright - background here... My mom has a box in her basement with ALL my grade school pics - for some reason she won't allow me in it. Every time I ask - she says "oh we will make a day and go through it together" AND... now 19 years have passed. MOM... I know you read this - WTH? COME ON!!! What do you have in there - trust me it would take A LOT to shock me;)
Let's begin....
Mel 4 years old - pastels RULE...
Mel 5th grade - Slouch Socks, Uniform, and Adidas jacket - AWESOME!
My grunge years - sophomore year of High School - Airwalks anyone?
Senior Year Picture - hello eyebrows and forehead!
Yeah College Face.... BOOM!
So as you can see I don't have that many school pictures - well actually I do... but they are in my mom's basement, in a box, that can't be revealed to me for some reason.... I am coming for that box mom - watch out....
Tomorrow I will be doing another link up with the the lovely Holly and
Jake
..... I am pretty much obsessed with these "Finish the Sentence" Link ups - too much fun... If you want to link up - all you do is answer the questions below and link up....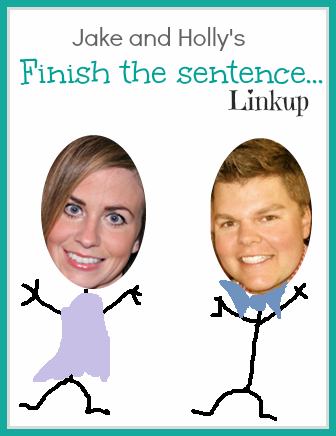 1. I laughed so hard I cried when...
2. My high school...
3. It really pisses me off...
4. In ten years...
5. If I could erase one thing...
6. In 1999...
7. Honestly...
8. To me, Sushi...
9. Someone really needs to invent...
10. The first time I drank alcohol...
11. The one question I would ask God is...
12. Lindsay Lohan...
HUMP DAY PEEPS!
How is JM going? Candlebox fan? How many toggles on your Adidas jacket?