One of my favorite people on the planet is hosting this fun link-up. I have skipped out on her on the first 2 parts - so here I am in all my "worst day of the week" glory....
Kimmy
girl - here I am:)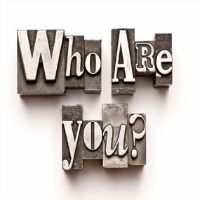 Describe 10 Pet Peeves You Have:
1. Chewing with your mouth wide open - please put your hand over it if you MUST talk
2. Leaving doors, drawers, cabinets open - shut them.. it takes not even a second
3. Uggs... sorry I just can't handle their wretchedness anymore.
4. Men who wear nice outfits with tennis shoes... sorry but yes.. Me not a fan...
5. People who don't wave after you let them into the traffic line - a thank you is much appreciated
6. Saying hello or smiling at someone and getting NADA - COME ON!!!!
7. Picking your ears in public - no one wants to see you touch your wax. SICK!
8. Dirt... all of it...
9. Parent's who ignore their children. I mean I get you don't want them to interrupt if you are in mid conversation - but lend your ear to them, they are only children once and deserve your attention.
10. Super painted on eyebrows with bright shimmery lipstick - nuff said...
Describe a Typical Day in Your Current Life...
Wake up, get ready for work, get the kids ready for daycare - take dog out, take kids to daycare, go to work, work, come home, make dinner - enter kids screaming they are starving, eat dinner family style, clean up kitchen, take kids upstairs to hang out, hang out, bath kids, put one kid to bed, run/workout, take a shower, watch baseball (if on), watch 10:00 PM news, go to bed. BOOM!!!!
What's the Hardest Part of Growing Up...
Oh man, this is a hard question. The HARDEST thing????... Hummmm... I believe, for me, it was the inner struggle you have with knowing who you "should be, can be, should out to be" yet... not allowing yourself to follow your mind/heart. Doing for the sake of doing... Not realizing how important you REALLY are...
Describe 5 Weaknesses/Strengths You Have...
Five Strengths...
1. Jumpin in there and not letting fear win.
2. Allowing myself to live life and enjoying the moments
3. Multitasking:)
4. Finding the good in people/situations
5. Smiling through it all
Five Weaknesses
1. Not letting go
2. Not thinking things through
3. Not getting enough "down time"
4. Procrastination
5. Not fully attentively listening while my mind goes a mile a minute
Describe When You Knew Your Spouse Was the One...
Honestly I don't know. There wasn't a moment and when we met, we didn't look at each other from across the room and say "yep that's her/him". We were friends for awhile - he was a typical frat boy and that was that. When we finally started dating he dealt with my sadness from the previous relationship and my crazy Mel status AND didn't go running for the hills. We dated for 5 years before we got engaged and were engaged for 2 years before we actually got married. Before we got engaged - we discussed EVERY POSSIBLE SCENARIO under the sun, making sure our goals/ambitions/morals/etc... matched up. I like to talk those things out - he nodded. Here we are...
Biggest Pet Peeve? Strength you have? How long were you engaged?